One of the most successful and important scheme which is commonly known as MID-DAY MEAL in Mizo Chawchhun or Chhun chaw was started in Mizoram since 15th August 1995 by distributing raw Rice to students. However, Supreme Court of India in its Writ petition © No.197 of 2001 (PUCL vs OUI or ORS) directed all the states of India to provide cooked Mid-Day Meal not later than 1st September 2004 in which the State Government started providing Mid-Day Meal to students of Primary Schools from 15th February 2006 and 1st August 2008 for Middle Schools till date without interruption.

The main objective of the programme is universalization of enrolment, retention, reduction of dropout children in the school and also to provide nutritious food through this programme.

As decided by the Government of Mizoram, School Education Department is entrusted to implement the programme and expected to create Mid-Day Meal Cell in the office of Director of School Education to look after the programme in the state which may further be developed gradually. As of now some officer are engaged for Mid-Day Meal in addition to their normal duties with 4 nos of staff under the guidance of State Nodal Officer (MDM).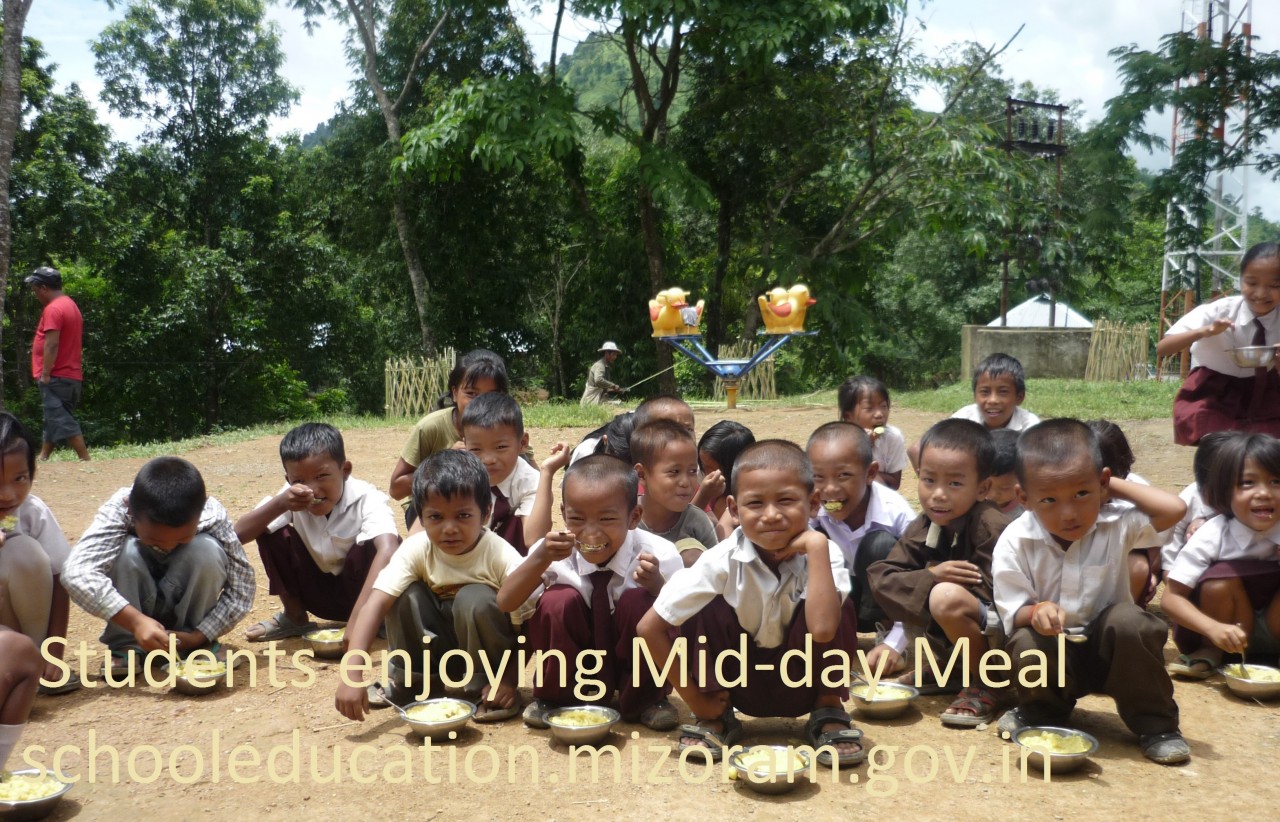 In order to implement the scheme, Central Govt contributed a large part of financial assistance to the state. Mandatory contribution towards the scheme is fixed at 20 paisa per child per day for a small state like Mizoram. Mizoram has contributed Rs 382 lakhs in 2007-2008 Rs 381 lakhs in 2008-2009, Rs. 600 lakhs in 2009-2010, 2010-11 and 2011-12.

The Scheme has enormous positive impact on student enrolment, attendance, retention, learning and achievement level and reduction in drop out rate, increase in nutritional status. Also the parents are relieved in their daily works without worrying about their children as they know that their children are fed in the School.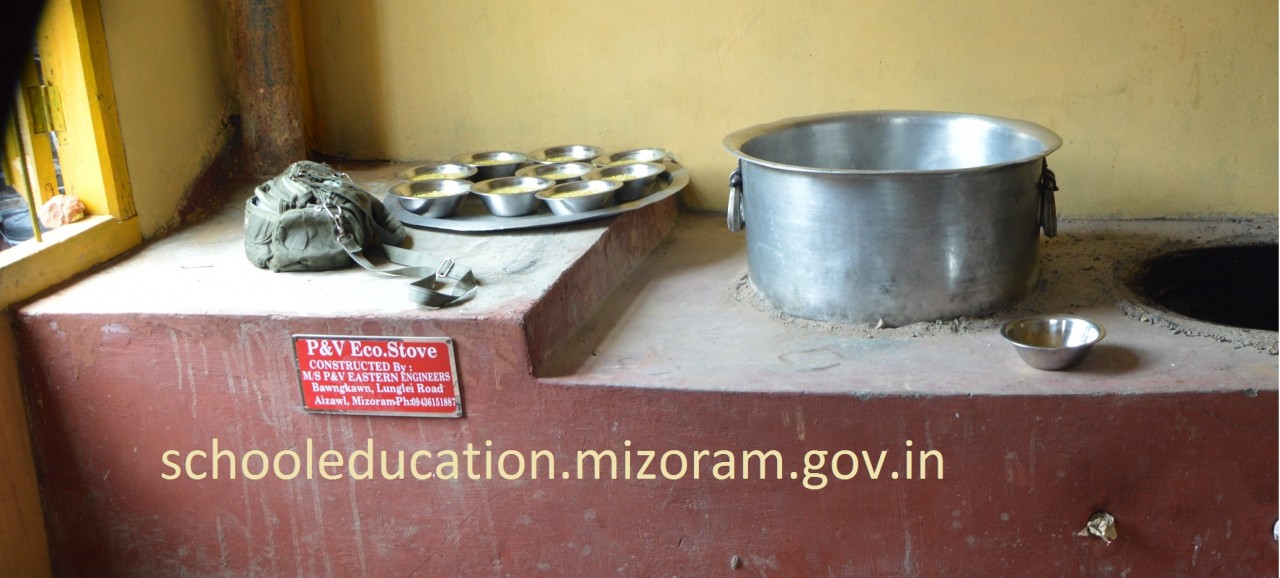 It is obvious that the School Education Department alone could not handle the scheme properly. Public Health Engineering Department provides water connection in urban areas and storage water Tank in Rural areas under Central and State Fund. Food, Civil Supplies & Consumer Affairs Department lift the foodgrains such as Rice upto school, Health & Medical Department provide medicines like Vitamin 'A', Micro Nutrient and De Worming tablets etc. A team of Doctors visit the school and check health condition of students and some of them referred to Hospitals. Department of School Education deeply appreciated those who involved in the successful implementation of Mid-Day Meal in Mizoram.